How To Candle...
Candle care is very important, for safety reasons and to get the very most out of your candle in terms of burn time, the cleanest burn and fragrance throw. Learn about candle care and have your burning questions answered!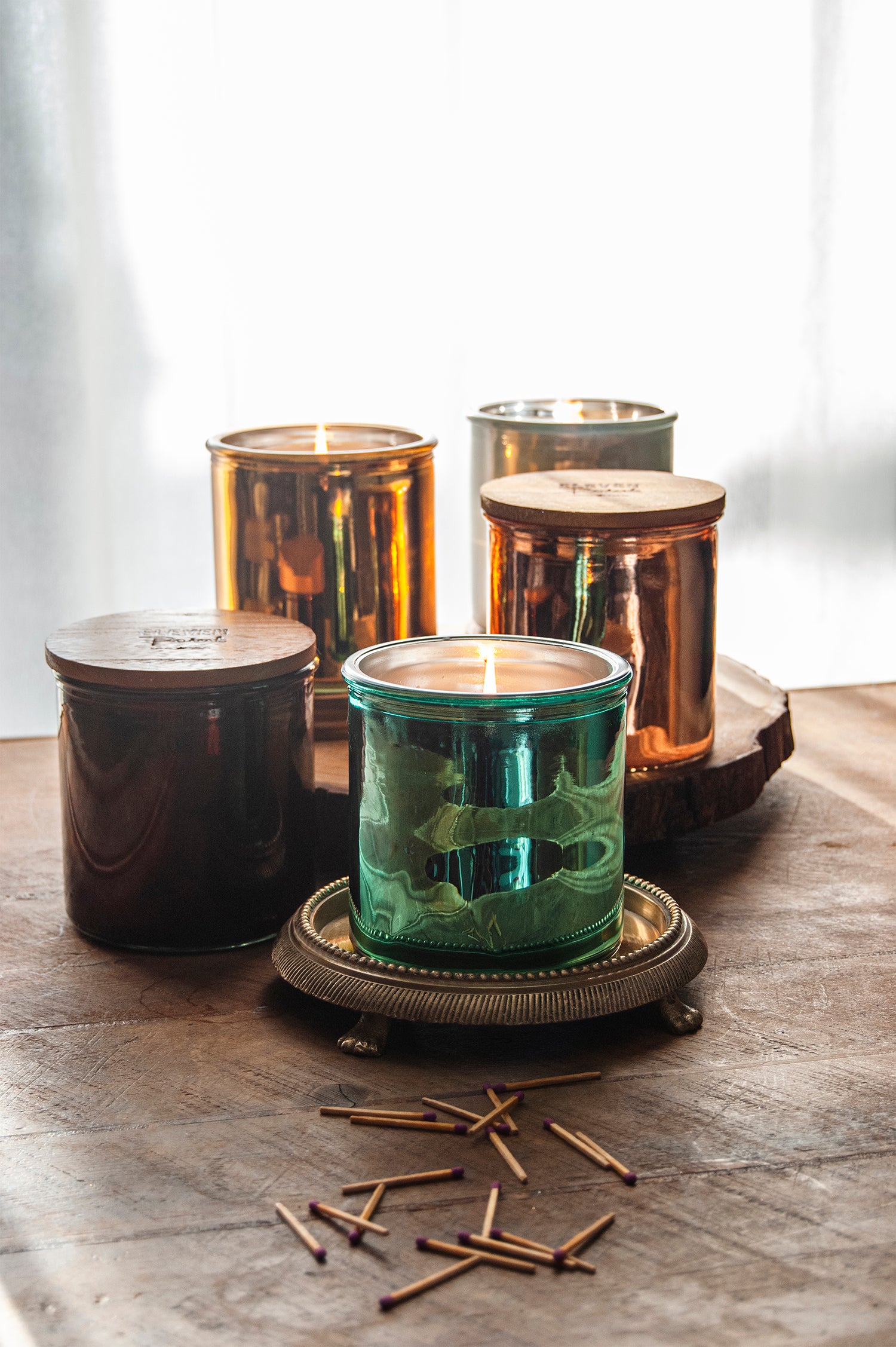 The Rock Star Candle
Hand poured, 14 oz soy blend candle, in a large iridescent metallic finished glass vessel, topped with an Eleven Point branded wooden lid.
Available in 8 colours and all fragrances!
Shop Rock Stars
Flameless Home Fragrance
Room Mists, Wax Melts and Reed Diffusers